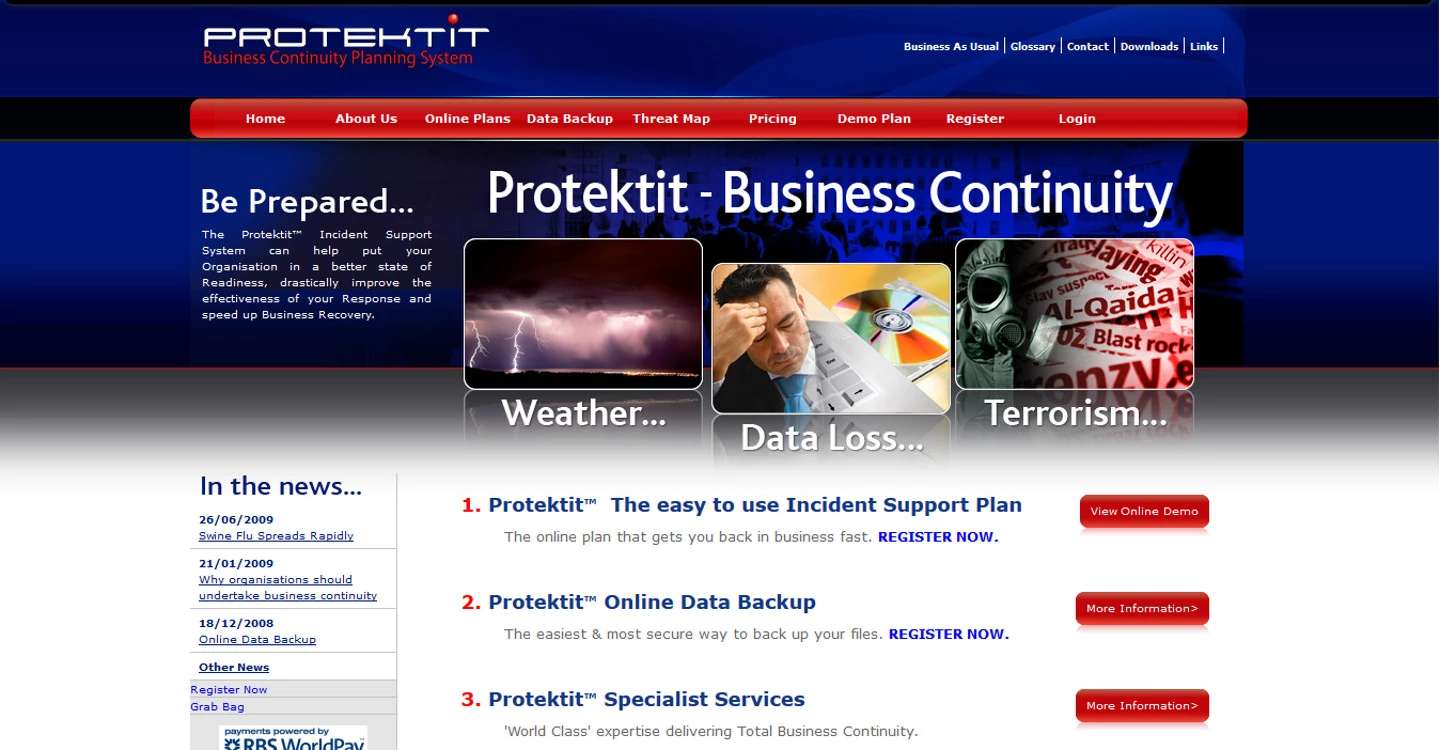 Project Description
Business Continuity Management (BCM) is an holistic process that identifies potential threats to an organisation and the impacts to business operations that those threats, if realised, might cause. The software provides a framework for building organisational resilience with the capability for an effective response that safeguards the interests of key stakeholders, reputation, brand and value creating activities. (BCI Good Practice Guidelines 2010).
The Protektit Business Continuity Planning System allows users who are completely unfamiliar with continuity planning to quickly and easily assess their Readiness through to the creation, rehearsal and maintenance of a workable online Business Continuity Plan.
The Readiness assessment helps the user measure the resilience of an organisation. There are six categories, (Incident Response being one of these) involved in the assessment with five questions in each and these can be changed to meet the specific requirements of an organisation. A full report can be generated at the end of the assessment. Assessments can be taken at any stage of the process and as often as the user wishes.
BCI Good Practice Guidelines 2010
Resilience
Continuity Planning
Incident Response
Leave a Reply
Your contact details are never handed to 3rd parties and we never mailshot you.
Do you consent to our calling you by telephone?
Do you consent to our contacting you by email?